Bracken Starts Fresh in Houston, TX
Make: Land Rover
Model: Defnder 90
Trim: County Station Wagon
D.O.B: 27.08.1992
Colour: Eastnor Green
Seats: 4
Fuel Type: Diesel
Engine: 200TDI (11L)
Transmission: 5-Speed Manual 
Milage: 195,000
Previous Owners: 5
Service History: Full
Price: SOLD 
Location: Houston, TX
Bracken Starts Fresh in Houston, TX
Road Trip In Time For

Fathers Day Weekend
What a great Father's Day present!
After a very brief stop in Atlanta, Bracken is off to her new home.
Big thank you to Shariff and his family for making the long trip over from Houston, TX to pick Bracken up in person today!
3 generations of very satisfied customers!
We wish them safe travels back to Houston and Happy Defendering with their new truck.
All the best
The Moorland Rovers Team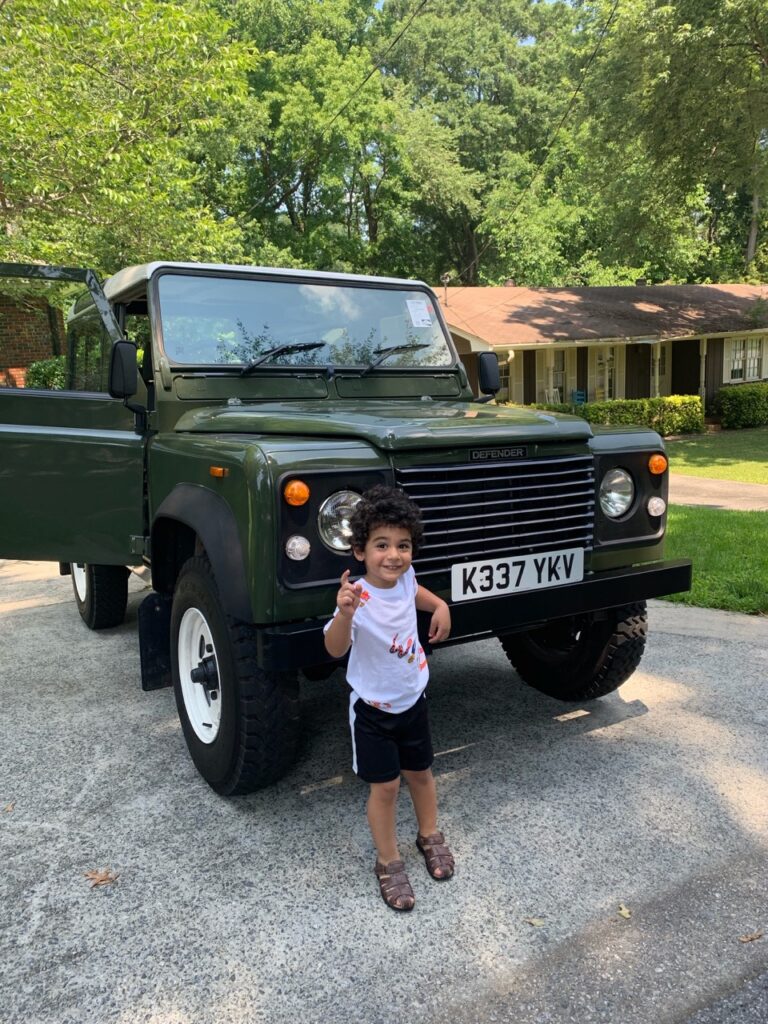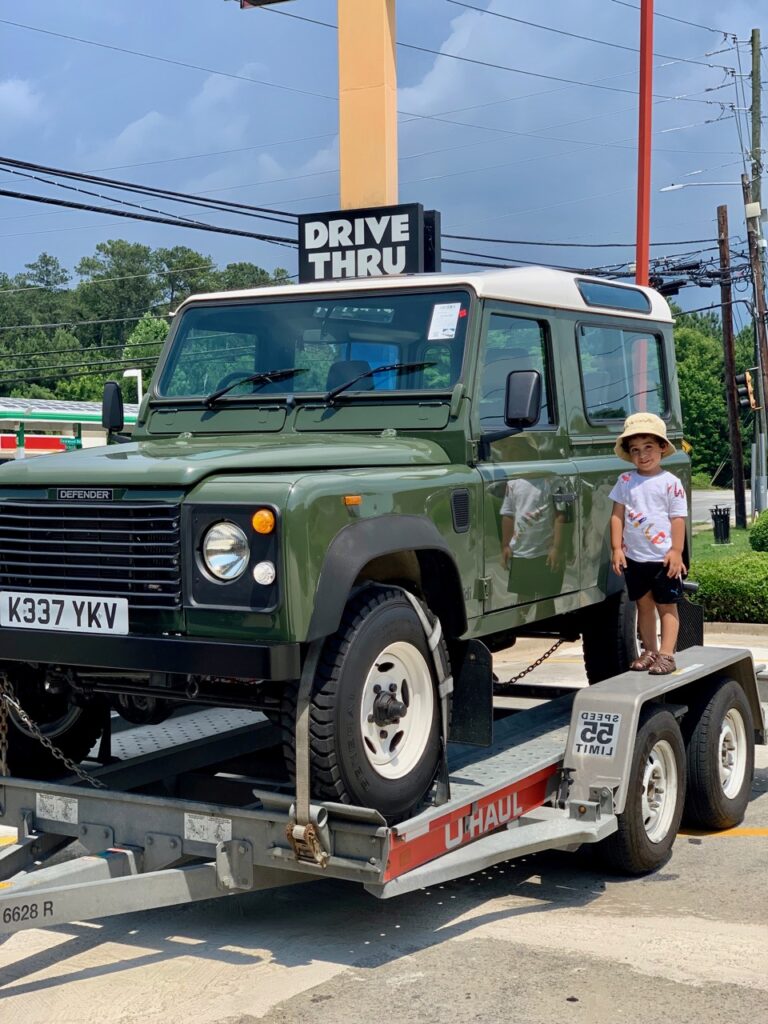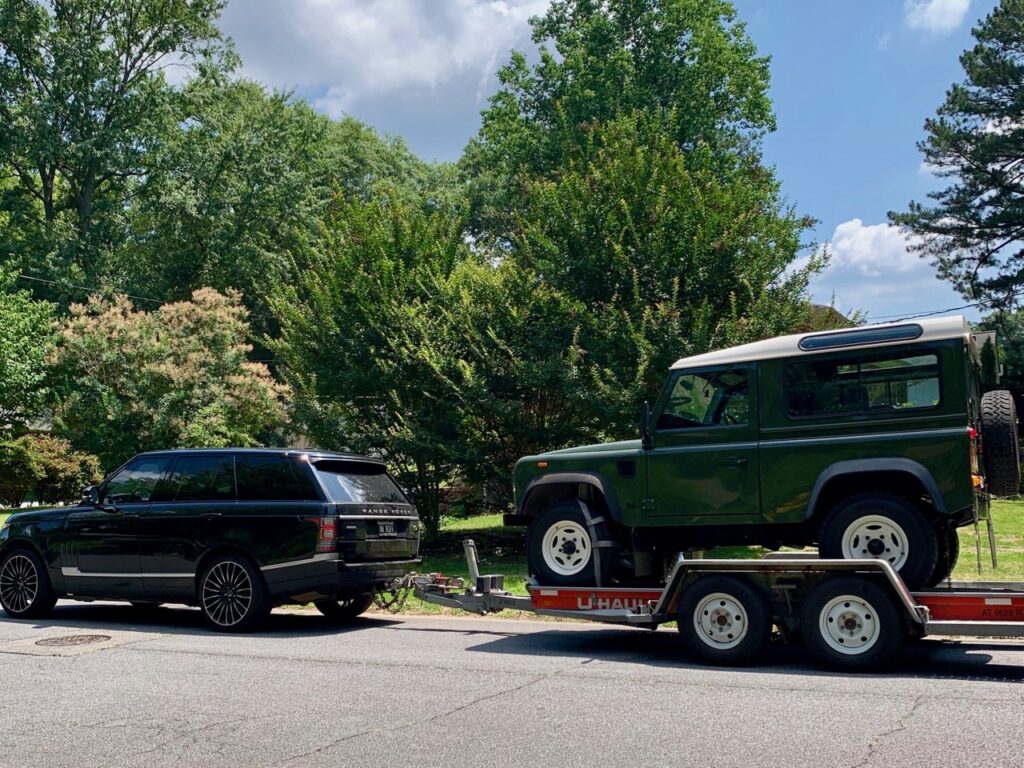 "Brad and family ,
 Not many times do I ever go back to the same car dealer or builder as this day and age people seem to care for the dollar more than their pride and passion in building and selling a vehicle .
Bracken was exactly as mentioned and pictured , there was time given to every single component on it and it was done absolutely right !
I have traveled across the state with her and she rides like a dream .
I am so confident in you'll that I'm ready to give a deposit for a 4 door build as Im impressed in your work and honesty .
Thank you for restoring hope in good business and you'll not only have a client but a fan for life !
Thanks again !
Regards"


–
Shariff Butt and Family 
06/12/21